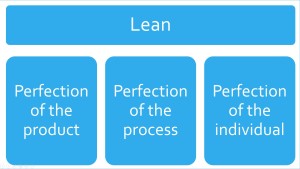 By now, Lean has a fairly long history. With its roots at Toyota in the 1950s, it had its first run at fame in the West in the 1990s, and more recently the Lean Startup movement has adopted the term to describe their customer-centric product development methods based on Lean principles.
However, while there are lots of companies that are doing Lean or doing Lean Startup, there are precious few companies that are Lean. This is an important distinction, because most often when you do Lean, you are using it as a toolkit, whereas for companies that are Lean, Lean is a fundamental management philosophy that has a dramatic effect on the relationships within the enterprise and also extends beyond the enterprise to the relationship between the company and the society at large.
To understand the distinction, we need to take a look at what Lean is all about.
Continue reading "The difference between doing Lean or Lean Startup and being Lean"