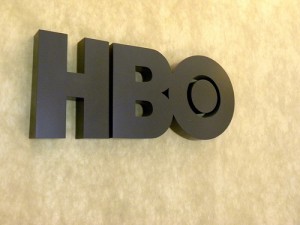 A few months ago things seemed bright for the Nordic online consumer: on-demand streaming services were in a race to announce their coming to the Nordics with both Netflix and HBO announcing their arrival and energizing the existing providers like Viaplay to ramp up their marketing campaigns as well.
The service with clearly the highest expectations from consumers and the best value proposition was HBO: we were supposed to get all back catalog series as well as all new episodes within 24 hours of their US premiere via the internet on demand service. The promises were outstanding. Unfortunately, they were cut short and now HBO faces a difficult struggle to rebuild its brand in Finland (and from the little I have read, also in the other Nordic countries, although I am not as well-informed about them).
The promises made…
Everything started out great with a well-received launch event (Finnish newspaper article, blog post in English) on 30 August 2012 in Stockholm and the opening of the @HBO_fi Twitter account on the same day.
The list of promises was impressive:
Every episode of all HBO series available online
All new episodes available within 24 hours of the US premiere, with local subtitles (dubbing is rare in the Nordics, foreign TV shows and movies are usually subtitled in the local language)
Works on practically all devices: smartphones, tablets (Android, iOS), computers (Windows, Linux, Mac), video game consoles (PS3, Xbox), Samsung Smart TVs and Blu-ray players, and Sonera IPTV service
Full HD 1080p picture quality
Surround sound
Priced at less than 10 Euros a month
Launch in October
This rather impressive list of promises created a lot of buzz in various technology communities in Finland, such as MuroBBS and DVDplaza. Let's face it, on-demand streaming is not yet mainstream in Finland and many broadband subscribers do not have anything with which to connect their TV to the internet, video game consoles being the primary means. Therefore, technology, gaming, and home theater enthusiasts are the main target group.
… and promises unkept
Unfortunately, HBO has failed rather miserably at keeping its own promises. I'll walk you through it to show you just how extensive their failure is (Note: this section has been updated on 25 July 2013, and life is a bit better but still not good):
Not all HBO series are available due to copyright reasons, these include classics such as Deadwood and Oz. This is a serious communication failure, because surely they have had to have the information on what license agreements they have entered into!
HD picture quality is only available on Samsung Smart TVs with the device-specific app and after some waiting now also on web browsers. Yes, this means that you can only watch SD quality picture with a computer. HBO is "working on it."
5.1 sound is only available on Samsung Smart TVs with the device-specific app. HBO is "working on it."
Samsung Smart TV app is now available for model years 2011, 2012, and 2013. So, if your Samsung TV is around one year old, you're out of luck. More information should be coming soon on model year 2011 TVs.
Apple Airplay is supported in mirroring mode, i.e. not full screen. A new app with full-screen Airplay has been coming "very soon" since early May 2013. According to the HBO Nordic website "HBO requires a level of content protection that is not currently supported by Airplay/Apple TV." According to their Twitter account, they are "working on it." I wonder if their work on it can change the way Apple builds its products or whether the level of protection turns out to be just fine in the end. 25 July 2013: It seems the level of protection turned out to be just fine.
Apple TV is not supported.
Xbox application is not yet available, it should be available on the 1st quarter of 2013. Xbox application was promised in Q1/2013, Q2/2013, and now it has been coming out "very soon" since May 2013. I do not have sales figures for the Xbox360 in Finland, but according to FIGMA, the best-selling Xbox360 titles have sold around 25.000 copies in Finland.
PS3 application is not yet available. There is still no schedule for one and the communication regarding this is very sketchy: on 14 December it was announced that it is not coming, on 17 December they announced to be "working on it." I do not have sales figures for the PS3 in Finland, but according to FIGMA, the best-selling PS3 titles have sold around 50.000 copies in Finland.
Computer streaming requires the Widevine plugin, which is not available on Linux. So, contrary to the original promise, no Linux support. I could not find any information of a Linux version of Widevine, so I assume one is not forthcoming either.
The launch was delayed from October 2012 to mid-December 2012. While the wait lasted, there were quite a few comments from people upset with the delay. However, now that the service is here, the number of people complaining has only increased, so launching it a couple of months late and still wholly unready does not seem like a good move.
… and here come some bonuses
Unfortunately, the bad news don't end here. A few things were revealed as the service finally started, mostly in terms and conditions, that came really out of the blue and further hurt HBO's reputation:
The service is available as either a 12-month subscription at 9.95€ per month or as a monthly subscription at 14.95€ per month. If you are not satisfied with the service, there is no way to cancel if you even log in to the service. This is really buying a pig in a poke if there ever was one: testing the service in any way invalidates your right to cancel the order. Edited on 19 December 2012: HBO Nordic has announced today that people who subscribe to their newsletter by the end of the year can use the service until 31 January 2013 without committing to a longer subscription. The announcement was sent by email and is also available as a web page here (in Finnish, Swedish, Norwegian, and Danish). Whether the pig in a poke model makes a comeback after that is yet unknown.
HBO reserves the right to use and sell the users' personal data pretty much as they please:
"HBO will also use personal data for direct marketing or other advertising via e-mail and other channels of HBO and other companies' services and products.
Personal data may be provided to other companies within the HBO group and to companies with which the group cooperates for direct advertising or other advertising via e-mail or another channel of services and products of HBO, companies within the HBO group or other companies and for market surveys."
Oh, you can actually opt out of this advertising. All you need to do is send a letter to HBO in Sweden (HBO Nordic AB, Kungsträdgårdsgatan 20, 11147, Stockholm)! Yup, that's right. No online opt-out for a wholly online service.
You can register up to five devices for use with the service, but only one can be used at a time. Therefore, it is not possible for a family to watch different programs at the same time. This is not altogether unheard of, although Netflix offers better terms with two simultaneous streams.
Oh, and as a final touch, early reports indicate lots of issues with multiple platforms. The hashtag #hbonordic is where the conversation is at. Hopefully these are just temporary issues, but they further reinforce the point that the service was launched too soon, even if it was two months late.
So did we learn anything from this?
One thing that can be learned from this is that when you set expectations, you need to meet them.
A good comparison is Netflix that launched in Finland a bit before HBO. There has been very little negative discussion about Netflix, even though the selection is very limited and for the most part rather old. This is what was expected! Based on the UK launch, the expectation was that the selection is nowhere near US levels. However, Netflix has delivered a very smooth experience that works like a charm and really works on multiple platforms. Their main issue is the amount and quality of content, but that did not surprise anyone, they delivered what they promised and executed it well.
Another lesson that could be learned is that you need to check your facts. While some of the issues that are troubling HBO may be going away sometime soon and software development schedules are not that easy to estimate, some of the issues are things that HBO should have known already in August, such as the way they have licensed their original content and how that affects what they can offer in their streaming service. There is really no excuse to getting that one wrong.
Furthermore, don't be an ass. An online service with very poor privacy terms that can only be opted out of via regular mail to a foreign country? You have got to be kidding me. This sort of thing does not go unnoticed anymore. Even hidden in terms and conditions, which I am sure many users do not actually read, some people will dig them up (I first saw the issue discussed in MuroBBS immediately after the launch) and information spreads like wildfire nowadays.
Finally, although it is sometimes a difficult line to draw, it is often a good idea to launch when you are ready. OK, so there was some criticism of HBO for the delayed launch, and Netflix got a head start on them. Still, now they have made things worse by launching a subpar product. A good launch in early March, in good time before the next season of A Game of Thrones, could have brought them masses of paying customers. A new season of a popular series might still accomplish that, but some customers may now be lost forever having lost all faith in the company.
Photo: HBO midtown by JasonParis @ Flickr (CC)